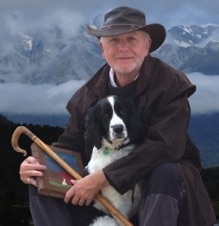 This is the offical website of Iain Aire, author and book binder.
There will be regular updates and information that I hope will be informative and helpful.
There is a section where you can contact me and links to my social media sites, Facebook and Pinterest.
I hope you enjoy this website and thanks you for visiting. See my Author Bio for more information.
Latest News
The Crime Writers Assocation based in the U.K. have released their longlist winners for their 2020 awards.
A new short story has been added to the Seeds anthology. It is called The Herald. I hope you enjoy reading it. Follow the Publication link below.
My first Blog post has been uploaded. The subject is about my experiences in writing The Grey Pilgrim's Gambit - my first novel